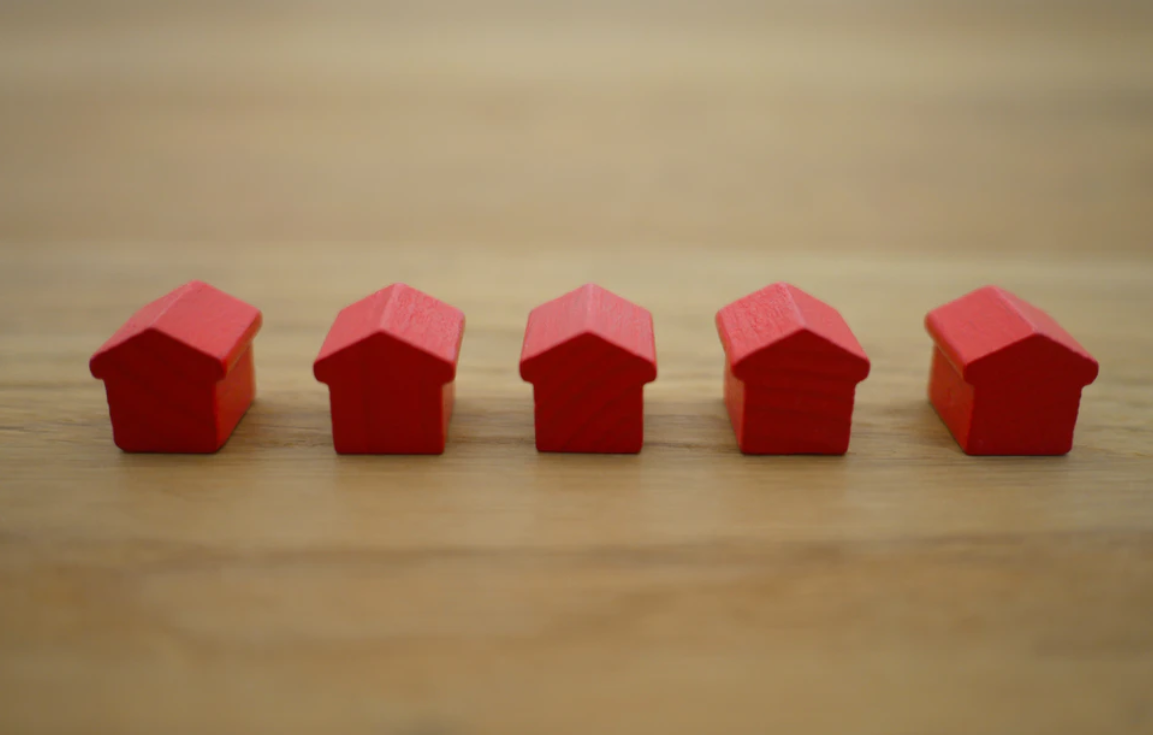 Technology That Will Inspire You (Or At Least Make You More Productive)
A sampling of technology applications that can be used to further your business efficiency and productivity.
It is one thing to forecast about future developments and how they will impact our lives and our businesses. It is another thing entirely to look around and be totally cognizant of the tools we already have available to us, and to take full advantage of them. In many cases, we are waiting for developments that are already in place, and that we can use to further our businesses, reduce drudgery and wasted time, and improve our overall professionalism in regards to how we project ourselves and manage our businesses.
The following items represent some of the best examples that are in place now and that we can use to further our business efficiency and productivity.
1. Remote File Access
Most of us are thinking of our loan origination files when we talk about the ability to leave our offices. We may also be thinking of access to other files and programs that we may have on our office computer, or available to us from our computer networks. Two current products exemplify what is now available for the Originator desiring freedom from the office.
Ellie Mae introduced Encompass several years ago, and has further increased its capabilities with the remote processing center concept. This system allows the user to access their files centrally and with full control over the way its users access these files.
Calyx has recently introduced its latest version of the Point Data Server, which also allows full control of loan files in Point. In addition, this product allows distribution of important master templates and custom documents from a central location to offsite locations.
If you want to access every file you have on your computer, you can take advantage of Microsoft or Citrix Terminal Services to access your office remotely. This product not only allows access to your loan files, but also to any other program you may have centrally installed on your office server, such as email or Microsoft Office.
Coupled with a small sub-notebook, remote access for the mortgage originator is finally here. Any originator with a laptop and high speed Internet card (available from Sprint and Verizon, among others) can operate as efficiently from the vacation hideaway as they can from their own office. These changes taken together mark the greatest enhancements to mortgage productivity in the last five years.
2. Document Scanning and Electronic File Storage
The ability to scan documents and eliminate paper file storage has long been the Holy Grail of the mortgage business. While there does not exist a true industry standard at this time, we have seen some real progress made. Del Mar Database has added scanning and file storage to their popular DataTrac product used by mortgage bankers. LOS vendors are starting to take notice of this common request for new product features and some add on products have appeared to work in conjunction with the LOS, such as Paper Clip Software's product that attaches files and scanned documents to a loan file inside of Point.
Any of us can partake of some of these advantages right now. Several simple examples include the use of a computer for receiving faxes, where the received file may be available on the hard drive as a file, so it may be forwarded with no further degradation in the image quality. A combination scanner and copier allows us to convert paper into a file format that we can retrieve whenever we need it. We simply don't need to copy every piece of paper we encounter in a loan transaction, and can achieve the same results by scanning the documentation and printing it as we need it. If we look at the costs of running a copier machine compared to scanning everything, the economies of electronic data storage over paper storage become obvious. Also, it is a significant cost and space burden to keep files in storage for years, when they could be archived using a scanner and optical or disk storage. The missing piece of this puzzle is the software and search software to find this data and keep this available as part of the loan record in our LOS. This last issue is still being resolved as the systems are being developed by various parties in the business. What we need is a clear recognizable standard to develop for this important product feature.
While I mention the use of scanners for document archiving and storage, don't forget the utility of having a low cost scanner available to you at your desk to simply make that copy of the occasional important article. And consider some of the specialized scanners that provide you with the ability to scan business cards and easily bring them into your contact management software easily.
3. Virtual Meetings
Ten years ago, Internet video-conferencing systems were first tried in the mortgage business, and some very significant changes have occurred since then. First, we have all discovered that successful Internet-based meetings do not rely on video in order to be effective. A successful web-based meeting requires an efficient way for participants to present information to each other, and a high quality phone connection, since audio still carries 60 percent of the information in any meeting. The combination of very low telephone rates nationwide via PCS and Voiceover IP phone systems, and Web-based collaboration tools first pioneered by Webex and Microsoft NetMeeting, have turned the virtual meeting into a clear reality and a major technology enhancement in the last few years.
Virtual meetings have given us the ability to meet across the country on short notice, at a fraction of the cost and inconvenience of a regular meeting involving air travel and hotels. In the training area, they have changed the overall focus away from classroom training to online sessions, more appropriate and more effective in our busy professional schedules. Today, Webex and Citrix GoToMeeting provide the most common tools available to arrange these online meetings or training sessions. A mortgage-specific product called Lendersinsight.com provides the extra step of allowing an originator to demonstrate loan products live to a client during a phone call, without the requirement for an onsite personal visit. I have used all three of these products and can testify just how effective they all are.
Video may have returned to the interest of mortgage professionals, as current equipment and available Internet bandwidth allows the quality of video experience that we demand before we start to use it seriously in a meeting context.
4. Efficient Offsite Backup of Key Office Data
Any office with two or more locations has an easy way to provide a backup solution that is foolproof from a theft or fire viewpoint. If each office location will back up to another location, to a server or hard drive located at that other location, there will always be a good, recent backup available in short order if something goes wrong at a particular location. VPN or dedicated links between offices are all that is required, since even relatively low bandwidth is very adequate for file backups that are done overnight. Windows comes with software suitable for making these back-ups.
Several software utilities and service companies are available just for the purpose of providing these back-ups if you have only one location, and want your data stored offsite. In fact, I just renewed my subscription to freeservers.com for $10 a month for 750 Mbytes of data capacity, because this is an easy way to quickly copy data to another easily accessible location across the Internet, and to provide a place that I can always get to if I need a backup of critical data. In my case, I want copies of my loan origination files, ACT! files, and Quicken files, and my software will automatically copy this over when I click on a utility on my laptop, regardless of where I may be. This is far more reliable than trying to remember to do the backup when I return to the home office, plug in the USB key, or remote hard drive. It simply has to be easy to use, relatively transparent, and relatively fast before any of us will use it. Inexpensive offsite backup of data using an Internet connection is the way to go.
5. Enhanced Phone Communication
In the last 10 years, we have moved from a time when we relied on our cell phone for remaining in touch with our office to effectively converting that cell phone into our office, even while on the move. Many of us rely on a digital cell phone as our primary business number. The cost of using a phone for business use has decreased by as much as a factor of five to one, coupled wit the near total freedom that this technology has afforded us. Along the use of the Internet, we now have the ability to easily address each other by phone or computer anywhere on the planet in a matter of a few seconds.
Probably the most important recent tool that a small or large mortgage broker could apply to their telephone system is VOIP (Voice Over Internet Protocol). First started by Vonage, a number of major players now offer telephone service based on using an Internet connection in lieu of a conventional landline connection with a regular telephone carrier. Taking your VOIP phone enables you to carry the phone line with you from one place to another. For example, my Sacramento-based associate will carry his Vonage adapter with him to Israel on vacation next month. He will plug his phone adapter into the high-speed connection in Tel Aviv, and immediately call into the provided voice-mail to pick up messages received while he was in transit. He can then place and receive phone calls with his Sacramento-based business and remain available while out of country (he does not seem to mind taking the 1 p.m. PDST calls late at night in Israel).
While out of the office, this system allows easy forwarding to his cell phone. He may also use local phone numbers for other U.S. cities that can be received as local calls by his service in California, a feature known as virtual telephone numbers. VOIP technology is an incredible cost savings to an operation needing long distance telephone capabilities at local telephone costs, and provides a myriad of new marketing possibilities to the small operation trying to appear larger.
6. PDA/Blackberry/Treo Advances
We all know about the legions of individuals who spend their business day sending and receiving e-mails and typing responses on their PDA or Blackberry devices. While the mortgage business seems to be much more reliant on the telephone than real time e-mail access, there is some reasonable application of the portable devices in our contact intensive businesses.
I personally use a Treo 650 combination phone and PDS in my daily business. I use my Treo extensively for two things besides making phone calls: looking up the phone numbers that were synchronized from my laptop to the Treo, and Internet browsing current business news relative to the economy and mortgage rates while waiting for lunch in a restaurant or on a layover in an airport.
One application that I could see for the combo phones is using the internal e-mail capabilities for a separate, private account with a specific list of only the most key individuals in my business. It is simply too cumbersome and frustrating to receive the bulk of your normal e-mail on your phone or PDA device. This is better left for your sub-notebook.
7. The Ultimate Portable Office
I would sooner leave the house without my wallet than go out without my Dell sub-notebook. Other than providing my main avenue for receiving e-mail, it also serves as my main office computer for managing LOS files, looking up phone numbers and contact information, or paying bills online. In short, even though I have a home office, regular office, multiple PCs and servers, and remote access to these servers and computers, I almost always opt to work on my sub notebook, whether I am at home or in a meeting in San Diego.
The ultimate portable office is not a PDA or full size PC or laptop, it is a light sub-notebook PC weighing five or six pounds, including a five-hour battery. This machine has a 12-inch high contrast LCS display to allow good performance in brightly lit locations, has 1 Gigabyte of RAM, an 80 Gigabyte hard drive, and a power efficient Intel or AMD mobile processor.
This machine is outfitted with a Sprint or Verizon wireless Internet card. The latest versions of these cards provide near DSL level speeds into the Internet. These cards add the last important capability to all of the other ideas I discussed in this article: the portable office provides a reliable terminal into your loan files safely secured back on your office server. Other important files are password protected, encrypted, and backed up remotely with the wireless Internet connection. Even if this sub-notebook is lost, these techniques render the data on the machine unavailable to prying eyes.
Several of the items I have covered are already very mature technologies and several have arrived fairly recently. A short review of what you have in your office should allow you to easily find one or more ways to improve your efficiency and lower your anxiety level. It is up to you to take a little time and find the ones that you can apply now.
One or more of these technologies can make your business run easier, faster, and make you appear more professional. They can reduce the frustration of managing your data while maintaining contact with your customers. Above all, they provide the piece of mind that even a lost laptop or single server does not take your business down. Try diligently to apply these ideas into your business today.
By Stephen Breden