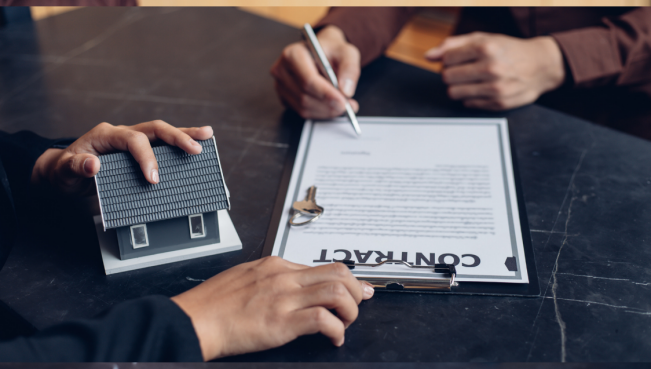 Loan Originators Are Direct About Their Mail
Top originators describe how they have employed direct mail to reach customers and prospects.
New and veteran loan originators alike favor direct mail as an effective marketing strategy to reach past customers, prospects, real estate agents, and others. Their mailers range from simple one-page letters to more elaborate postcards and newsletters. Ultimately, the goal is the same: make the reader pay attention to their service, special offer, or other "news," so that the originator stands out from the competition.
Of course, some direct mailers have perfected this marketing medium, while others are still in the testing phase.
Following are highlights of what several successful originators are doing to create effective direct mail campaigns.
Letters
Certainly, the "snail mail" letter is the easiest and most cost effective direct mail available. Some originators have created ongoing letter campaigns using their automated database programs, while others prefer to use it on a more selective basis. Tina Mitchell has developed an extensive series of letters to communicate with both prospects and past customers. Mitchell, an originator with People's Bank Home Loan Center, in Kirkland, Wash. uses 10 different letters that address various aspects of the loan transaction, including specific terms, closing costs, and interest rates. The letters are sent every two weeks starting soon after the borrower's application. "My goal is to educate them (borrowers) and make it less stressful," she said. "By the time they get to closing, they are comfortable with the entire process."
Mitchell also has tailored letters for refinance opportunities, including one version aimed at homeowners whose current loan/rate made them less likely to warrant a refinance, and another for customers and prospects who could benefit from a refi. "The customers who had a loan that wasn't right to refinance appreciated the letter because they had received mailers telling them they should refinance and they had questions," she added. "They knew that we were thinking of their interests."
Nancy Deane, senior mortgage consultant at Mountain Crest Mortgage in Denver, Colo., knows that a well-timed letter can help make a difference in customer retention. She sends past customers a monthly letter that highlights financial information, in addition to homeowner tips on fire prevention and other topics. "This just helps to keep my name in front of them," she explained. "I know that there are other originators in my market who are cold calling my customers and sending them direct mail pieces. I've had customers say 'I've been meaning to call you regarding a loan and your letter reminded me.'"
Some originators have taken extra steps to ensure that customers and prospects notice their letters. For instance, Todd Lubar, vice president/loan originator at Legacy Financial in Rockville, Md., calls attention to marketing letters he sends to real estate agents. The day after a borrower's application is taken, agents receive a letter that congratulates them for handling the sale and indicates the planned closing date. It is sent in a large envelope that has Lubar's picture and a gold sticker that announces that the agent should "Expect Exceptional Service." Other agents in the office are impressed with this, he emphasized.
Special Offers
Many originators include a value-added item in their mailers, such as a survey, free report, copy of the borrower's HUD-1 statement, or special offer. For example, Greg Frost, president of Frost Mortgage in Albuquerque, N.M., sends a discount offer to sellers. "As soon as I get a purchase agreement on a loan in process, I send the seller a letter, along with my bio info and a $100 off closing costs coupon," he explained. "I ask if I can help them with their new home loan." Frost stressed that it's wise to not assume that the seller has already made financing arrangements. "Send the letter, wait a day, and give them a call. You will find a deal or two every month if you employ this strategy."
Amy Edwards, a loan officer at Southern Trust Mortgage in Mt. Pleasant, S.C., was successful with a special mailing to real estate agents. She sent them a letter along with a coupon for a free appraisal that read "This entitles your buyer to a free appraisal when a full loan application is made with Amy Edwards." Her cover letter highlighted her background and also included a business card and highlighter that had her contact information. "I probably picked up three good agents from that mailing," she noted. "It didn't get as big a response as I had hoped for, but the responses I got turned out to be repeat business."
Cards
Postcards are a common direct mail piece, although they can be as distinctive as the originators' purpose for sending them. For example, Richard Jones, president of CalPacific Mortgage Consultants in San Diego, Calif., distributes "day in my life" postcards, to help create a bond with customers and prospects. Each card features a picture of Jones, along with a story relating a life event that has taught him a lesson that he uses in his personal and professional life. "They have worked well because my clients see me as a regular person and as someone they want to keep doing business with," he said.
Danelle Suarez and Pegge Abrams, loan officers at Nova Home Loans in Tucson, Ariz., developed a unique color postcard that highlights their renovation specialty and is sent to area residents, Realtors, builders, and architects. The front side of the card pictures them wearing tool belts and hard hats and standing in front of a construction site. The copy reads, "Who are these women and how will they impact your future?" The reverse side explains how they are "Keeping Tucson Beautiful…One Renovation at a Time," provides details on their program, and encourages people to call the renovation hotline. Suarez explained that the card's larger size format generates interest. "We thought that this was a good idea because people often ignore the regular postcards. If it's larger, they tend to look at it. We also made sure that our copy was short and to the point." The cards appear to have the desired impact. "We're getting a lot of phone calls," she said.
Humor can be an effective way to encourage prospective customers to call you. Mike Osterling and David Richey, vice presidents at First Republic Mortgage Corporation in Indianapolis, Ind., created a series of photo postcards that picture them in a variety of unique situations. One card shows the two originators working behind a bakery counter and includes the phrase "Knead Some Dough?" Another poses them next to a barbecue with the reverse side headline: "Real estate sales are really cooking…and so are we!" Richey noted that many people keep the cards as collector's items, and that this helps to keep their contact information in front of prospects.
Most originators send some type of holiday greeting. Deane has taken a slightly different approach. Last year, she donated money to a worldwide charity that helps families in third-world countries become more self-sufficient by providing them with dairy and other animals. She sent customers an ark-shaped Christmas card explaining that a donation had been made in their name. "I had never received such positive feedback for something like this."
Newsletters
Newsletters distributed to customers, prospects, Realtors, builders, and others have become a staple of many originators' ongoing marketing programs. Some produce their newsletters in-house, while others have an outside firm create them. Jeff Lake, First Home Mortgage, Mt. Prospect, Ill., wanted his newsletter to stand out from the mass of mailers that saturate his market. Lake's newsletter, which includes tips on home improvement as well as interest rate trends and other business-related information, features a "hidden" discount offer for homeowners. In the middle of the text, he'll include a sentence that says "go to Home Depot and ask for a Mortgage Advantage Card to get 10 percent off your total at the register." Obviously, the secret offer gets his customers and prospects to read.
Of course, there's no reason why newsletters can't be extremely informal and still be effective. Cindy Worrell, Orchard Mortgage, Raynham, Mass., distributes a monthly newsletter that is typically about six pages long and printed on 8 ½" x 11″, colored stock. They usually have a theme such as holiday/season and contain information about something that is going on in her life. "My goal with this newsletter is to have a personal opening page, that's how I keep the emotion in the relationship," she said. For instance, Worrell has written about her children leaving for college and her father undergoing surgery. The newsletter also includes articles on a variety of other motivational and marketing topics. Due to the volume she distributes, the newsletter isn't necessarily cheap. "Not only do I mail it to my entire database of 2,200, but I also mail a year's worth of issues to customers who have been pre-approved," she noted.
Sharon McCormick also believes in personalizing her newsletter. McCormick, an originator with Prime Lending Inc., in Dallas, Texas, strives to include a personal item in each of her monthly two-page newsletters, including pictures of herself with Rudy Giuliani, her two daughters, and her support team. "We get a lot of feedback on this; people feel like they know you," she noted.
Something Different
You can also create a more unusual direct mail piece as a way to create more interest among your borrowers and agents. For instance, Don Jackson of Jackson Mortgage Group in Sherwood, Ark., inserted his company message in plastic coke bottles, which were sent to real estate agents. The outside sticker read "Tired of your loans getting bottle necked? Call us." He noted that bottles sent through the U.S. mail receive the same postage rate as regular mail. "This worked extremely well, since the Realtors had never seen anything like this," Jackson said. "We still get calls from this two years later."
Aaron Jernigan, originator and mortgage division president at The Bank, Springfield, Mo., is also a proponent of unique direct mail techniques. In addition to the series of status letters sent to customers and real estate agents throughout the loan process, Jernigan developed a multimedia CD that is sent to customers and prospects, as well as agents and builders. The CD mailer includes a video presentation that highlights Jernigan and The Bank, along with a loan application, calculators, and a link to the Web site. "We've had a great response to this; people see it as another educational tool."
Whether you send a letter, postcard, newsletter, or message in a bottle, the key is to make sure that you and your message are noticed, and when appropriate, that recipients heed your call to action. As the aforementioned originators have emphasized, there is no one way to create an effective direct mail campaign. Use your imagination.