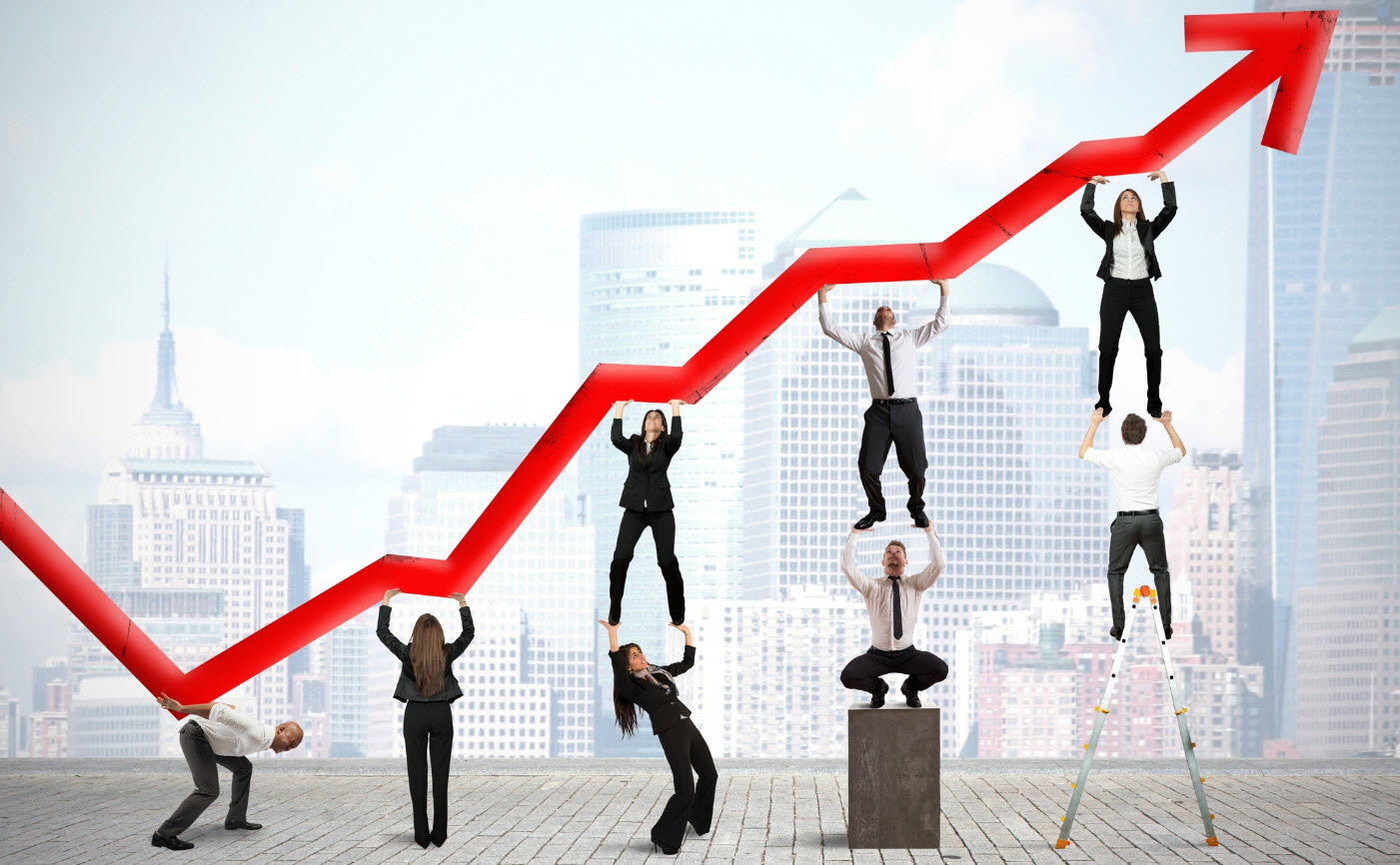 Growing Your Team
Advice From Originators Who Have Perfected "The Art" of Team Building
Most mortgage loan originators would welcome the chance to form their own team with one or more assistants. Certainly there are some who prefer a solo routine—because they don't wish to delegate any of the loan transaction details or believe they can't afford the required investment. However, the majority of the industry's LOs realize the benefits of having such support, which primarily allows them to reach new production levels. "Having this team enables me to focus on the areas that I do best: talking to clients and developing the mortgage package, building and enhancing relationships and working on marketing," said Gary Welch, an originator with HomeBanc, Atlanta, Ga.
Skip McDonough, president of Family Mortgage, Juno Beach, Fla., added "Without a team there's no way I could come close to doing the volume that I've had in recent years."
Welch, McDonough and other originators have gained valuable insights about developing a team, which they're willing to share so others can benefit from their experiences.
Growing Your Team
There are a variety of options for establishing a team, including timing, size and makeup of the group. McDonough has been the sole originator in his office, although his son worked part-time through college, recently becoming a full-time processor after graduation. The McDonough team also includes a marketing assistant who after maternity leave will become a home-based originator; and his 82 year-old mother who handles closings and bookkeeping. McDonough emphasized the range of options available. "I initially outsourced processing when I opened the office," he said. "We also hired people from two key pools of employees—high schools and community colleges. When necessary, the students would also bring their friends in to help us with mass mailings or inputting to our database." McDonough noted that there is another option that didn't exist when he started. "There are a number of sources for virtual assistants on the Internet. It's like hiring a temporary staff person who can work from home for a certain number of hours, and you're communicating with them (and sending information) on the Internet."
Robert Moulton, president of Americana Mortgage, Long Island, N.Y., stressed that some originators aren't willing to make the initial investment in a team. "I think the problem with some younger originators is that they're afraid to spend money to take it (production) to the next level," said Moulton whose team consists of a marketing manager/assistant and operations manager/processor (in addition to other support working for the company). "You can start with an assistant on a part-time basis and graduate to a full-time situation as volume increases."
Successful originators often expand their team to help handle volume increases, and subsequently maintain the same level of support when the market slows again. "I had a processor (only) until we had the big refi period beginning in 2003 and I got so swamped I hired an assistant," said Sherry Zickert, originator at U.S. Bank Home Mortgage, Fond du Lac, Wisc. "I realized that it was more advantageous for me to be on the street with customers and prospects than to do the paperwork that my assistant takes care of."
Cross-Training
Experienced LOs have found that cross-training is an essential ingredient in effective team management. Dwight Taylor, vice president and mortgage loan officer at BB&T Mortgage, Woodbridge, Va., makes a point to have his staff (assistant, processor and junior LO/assistant) familiar with each other's positions. "Our goal is to provide an awareness of what everyone does and new systems that we all need to know about," he said. "For example, we'll often share (responsibility) updates in sales meetings where an individual will address key issues. Cross-training is especially beneficial when one area, such as processing, gets very busy and everyone needs to pull together to help them out."
McDonough noted that his team members typically learn the nuances of various staff roles by taking on diverse assignments. "On different days we'll have people delegated to tasks that may not be their primary function, depending on the flow of business," he said. "They learn by doing."
Although Zickert's assistant works in the same branch, while her processor is located in another office; she still emphasizes cross-training techniques. "I had my assistant attend our processing center's training to be able to handle a complete file if necessary," she explained. "There are times when our processor will do things that the assistant might ordinarily coordinate. They interact with each other and change duties if need be."
Welch is also attuned to teamwork roles. Himself one of three top producing originators working as a team, Welch has his own support group of a processor/underwriter, assistant and marketing assistant. "We strive to find out what everyone does especially well and then let them concentrate on that," he said. While the team members have their specialty areas, they also can assist each other as appropriate. "We have a good amount of cross-training," he said.
Welch also pointed out the benefit of having a single team member who is qualified in several functions. "For example, I have an assistant who has the ability to underwrite, process and close. That provides us with a high level of efficiency."
Enhanced Communication
Of course, one of the LO's chief goals is to ensure harmony and avoid confusion among team members. In addition to holding regular meetings, Taylor calls frequent "huddles" in his office or elsewhere. "This let's me determine that things are running smoothly, if we need to regroup for a specific area. I also encourage debates, healthy discussion about different processes and other areas and I have individual discussions to make sure everyone is satisfied. We want to build trust with one another, knowing that each person has your back and can do your job if you're out of the office."
Moulton takes several steps to be certain his team members are following the same basic approach. "First, I personally make people feel comfortable," he said. "I try to spend quality time with everyone on an individual basis. We don't have a lot of staff meetings. I encourage camaraderie among the group. It's easy to tell when someone doesn't fit and won't work out."
Being in two different offices has given Zickert and her staff an even greater incentive for team communication. "The three of us meet monthly to determine what needs to be done," she said. "We'll review all the customer files and if they (assistant and processor) have any questions or suggestions about what works and what doesn't. Of course, we also e-mail each other constantly."
Communicating Team Member Roles
Advising Realtors, builders and others of team member responsibilities is another critical area. This ensures that clients are comfortable calling on the appropriate team member, rather than insisting on dealing only with the originator. For instance, McDonough's marketing materials include the name of his team members. "We identify who is on the team, which is helpful to the Realtor and builder," he said. "We also rotate who will be talking to clients."
Taylor agrees that team member identification is good for assistants/processors as well as the client. "I introduce my staff to our customers, saying 'These are the individuals who will be making your dream home a reality,'" noted Taylor. "This allows my clients to put a face with a name and trust in them when they have questions or want to express a concern." When appropriate, he also emphasizes his assistant/junior originator's place on the team. "Based on his training and experience, he can be viewed as a junior loan originator by our Realtors and other partners. They see he's capable of handling challenging situations and this increases the level of appreciation, the realization that they can expect that their needs are met."
While many customers want to know that he's closely involved in the transaction, Moulton explained that Realtors, attorneys and others appreciate knowing that he has a team that backs him up. "Much of my sales material includes pictures of our team so that our partners know it's not just me working on the loan," he said. "While they look to me for the ultimate responsibility for their loan, they like knowing they can talk to our staff."
Zickert is in the process of creating a business card that features photos and contact information for both her and her assistant, which they will hand out to Realtors, builders and others. "It will help them get to know her better," she said. "Also, she goes to Realtor and builder offices on a regular basis to deliver product information and goodies, so they become familiar with her and are comfortable calling her."
Welch said that communicating team member functions offers another advantage as well. "In addition to making Realtors and others aware that they can call on team members—which builds confidence and efficiency—many Realtors are interested in the team concept and like to learn how you develop assistants. At team customer meetings we can introduce team members and explain their roles, which provides an educational value for the Realtor."
The External Team
While they aren't included in the "inner circle," title reps, appraisers and other service providers are often considered part of an originator's extended team. "We do whatever we can to bring them into our team/process," said Taylor. "For instance, we visit title companies and appraisers, and meet them for lunch to find out what we can do to streamline the process between them and us. Knowing that you're on the same page helps strengthen the bond." He noted that continuity is also critical. "We generally use the same title and appraisal companies and they're aware of that loyalty."
McDonough also stressed the importance of including "vendors" as part of the total team. In addition to providing referrals as an indicator of "team spirit," he looks for other ways to bond with them. "We have meetings (with them) several times a year. Also, we look for opportunities to do joint marketing when appropriate, including them in sales meetings with Realtors and database mailings, for example."
"We have great relationships with a number of attorneys, appraisers and others," said Moulton. "These are loyal relationships and we want them to know they are part of our extended team. The best way to compliment them is by giving them referrals. But I'll also meet them for lunch or call them to let them know (that they're appreciated)."
Zickert concurred that it's vital to recognize these loan transaction partners in both a formal and informal manner. "At least four times a year we'll take them to lunch and/or provide them with homemade bakery items," she said. "We always tell them that 'We couldn't do it without you.' They know that whether we're busy or slow we'll continue to work with them and in turn we get great service."
Most top producers emphasize that they couldn't reach the higher production levels without an assistant or two. As these originators stressed, there are a variety of options for establishing a support system. However, the one requirement that all agree on is that you have to make the commitment in time and resources, now or in the near future.
By David L. Robinson