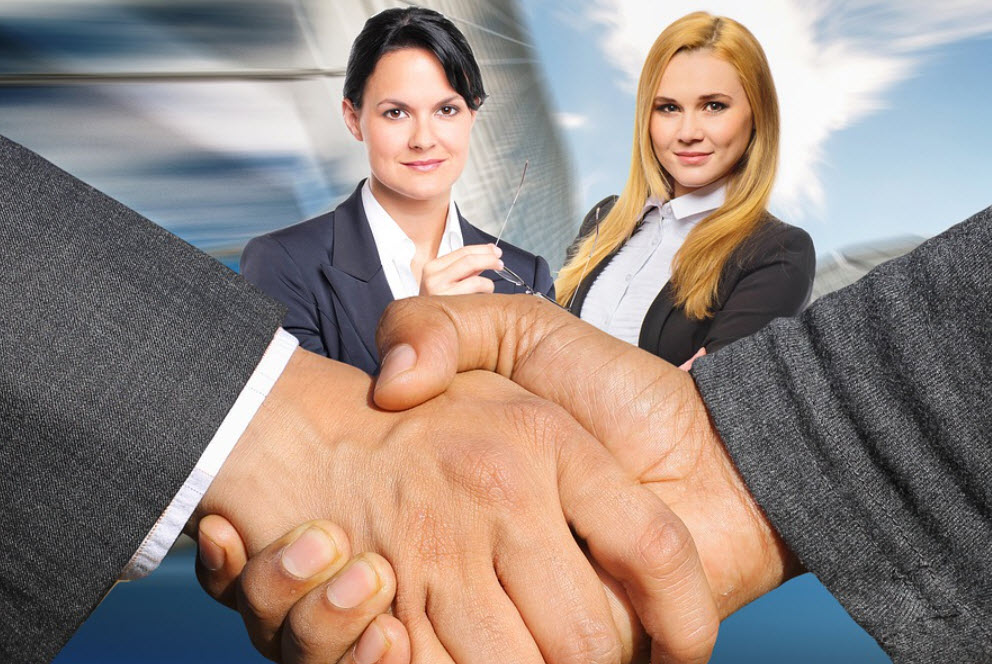 Finding Common Ground:
Realtors and originators seek mutually beneficial association.
This is certainly an interesting, competitive, and rewarding time to be a Realtor or loan originator. The Internet, and the proliferation of low-budget brokerage and lending flood today's consumer with so many choices and options without personalization—it is overwhelming. We can only imagine the consequences of such choices in years to come; and, more importantly, where does it position the services of loan and real estate professionals?
According to a survey conducted, specifically addressing customer satisfaction for the banking industry, today's consumer is seeking more one-stop shopping venues; but in the case of the buying process, a venue steeped in true expertise coupled with a high trust factor. They are depending on their loan and real estate professionals for high-level referrals to expert consultants to support all phases of the buying and selling process.
Realtor/LO Profile
Today's savvy Realtors understand the power of building an unmatchable team of experts who demonstrate cutting-edge expertise in their industry. True top producers are clear that designing strategic alliances with lenders expands their service models and ensures reciprocal qualified leads.
In addition to the advent of turnkey client relationship management systems to enhance Realtor and builder partnerships, the smart Realtor works with LOs who support ongoing business development and put less value on a luncheon or a round of golf. Such structured alliances support the real estate agent from the listing through the sale, along with buyers and past client follow up.
For the most part, many of the over one million licensed real estate agents in this country are relatively new to the real estate business. These agents have never experienced a market where rates are considerably higher and selling requires an investment of time and expertise to build relationships based on earned trust; nor have they had to be accountable for their services, striving predominately to be "superstar" producers based on sales volume, not service.
A recent study emphasized how competitive the real estate industry has become. A survey of 12 residential real estate markets conducted by Pennsylvania State University researchers concluded that in most areas, the market share held by top firms is shrinking. In seven of the 12 markets, and four of the six largest, franchised firms have a larger percentage share of the market than do the other locally owned firms. All markets are growing, but growth is greater and competition is more intense in the larger markets. "What we find is that selling real estate is intensively competitive," said Steve Sawyer, professor at Penn State's School of Information Sciences & Technology. "Consumers have more information, they demand more services, and they have more agents and business models to choose from than ever before."
At the same time, it's obvious that there are many "new faces" within the loan originator ranks. Many of today's loan originators got into the business when the re-finance market was in full swing, with little need to invest in relationship selling or learn about alternative loan products that might better suit the customer's real, long-term financial needs.
Real estate agents and loan originators, in many instances, have not warmly embraced the escalation and use of electronic communication devices, nor have they integrated the electronic programs and tools necessary to step up the standard to support the consumer's need for more control. With the age gap that exists between the average Realtor and today's buyer, findings reveal that the Gen-X consumer is unwilling to accept the breach in service and communication. Integrating automated web contact and automated response programs solves this problem. Agents for both industries who choose to ignore this shift are increasingly at risk of losing their business.
Symbiotic Relationship
Historically, real estate agents and loan originators have had a symbiotic relationship in exchanging prospects, but not in a structured, consistent process. Many originators are less than delighted to work with Realtors, and vice versa, while other very successful LOs and agents enjoy a thriving business fueled by reciprocal lead exchange. The key to an effective partnership is in the selection process: finding agents and LOs who "get it" and respect and understand the expertise of their team member. Interviews reveal that dependable, consistent updating of all developments increased the effectiveness, success, and ongoing loyalty of the partnership.
Several originators include a select group of Realtors on their teams to service and secure for sale by owner prospects and other leads. Other LOs have secured their Realtor license (a requirement in California and other states) as a way to better to understand the Realtor experience and mindset.
The key to successful partnering lies with clear objectives, clear guidelines, and a structured support system for both team members that results in a consistent flow of quality prospect services for both parties.
Who's on First?
Generally, both Realtors and originators would state that they should be the first call. Loan originators argue that it's important borrowers are prequalified before they set out on their house hunting travels with Realtors. On the other hand, Realtors would prefer they are the first point of contact, enabling them to refer customers without financing arrangements to one or more originators. The National Association of Realtors (NAR) has developed an ambitious marketing campaign to convince consumers that they should first consult with a Realtor. The campaign has included TV and radio commercials, along with print ads and posters. While the primary message was that consumers should do business with Realtors, rather than agents who aren't members of the NAR, or spokesperson noted that the overall philosophy extends to originators as well.
Of course, there is a "middle ground," enabling originator and Realtor to work together as a team. Today's consumer is more likely to scout out housing information before securing finance qualification. This is why LOs with a Realtor partner have a distinct advantage: they can provide "team guidance" to the prospect, and begin building the value of their particular expertise. Should the prospect contact the real estate agent first for housing info, the introduction to their loan partner is a smart second step for all parties.
If the lead comes from the Internet, dual notification through web linking handles the urgency factor and has both team members on board to service their request. This requirement for real-time communication has met with reticence on the part of the real estate community, and makes the case for appropriate team service real time response.
New Consumers
Jeremy Conaway, founder and president of RECON Intelligence Services, a consultant firm to the real estate industry, said, "Today's consumer is a more educated and sophisticated individual that requires more control in the transaction. They want more involvement, and have a definite idea of what experience they want to have, with a clear sense of value from the transaction and the parties involved."
This information clearly identifies that today's consumer seeks a higher-quality experience when working with well-trained, expert-level professionals and those who are ancillary to the property purchase.
Loan originators and real estate agents are faced with a uniquely empowered Internet consumer. What was once proprietary information is now available to the public. This empowerment has aided them in the demand for more control, coupled with higher expectations, and more "consumer-centric" services than ever before.
Both professional parties must also consider the emergence of a new consumer profile that includes immigrants, ethnic buyers, and foreign investors. Neither the real estate community nor loan origination management has geared up their training and programs to address this emerging demographic. To survive and to prosper, they must develop and deliver special training programs to better equip agents with communication and service models to meet these emerging needs.
The consumer is inundated with pitches for low rates and zero-based fees—regardless of whether the loan product is actually appropriate with their financial scenario—from every medium, including the Web. Options for instant quotes and competing "bids" direct the consumer to choices based on commoditizing rather than financial expertise that would have them carefully examining the full spectrum of services that a true lending professional could offer.
Better Understanding
My consulting, coaching, and interviews have repeatedly indicated that neither loan originators nor real estate agents understand the real service demands of today's consumer. According to NAR statistics, the average age of a Realtor is 52-53 years old, with the average buyer at 39 years old. This disparity in age is one of the major contributions to the "service" issue, or lack thereof, as the older "boomer" agents prefer the now-outdated "agent-centric" delivery of services and communication. The newly empowered Gen-X'er is highly expectant of immediate everything: communication, expert consultation, delivery, accountability, and service. Yet quality service remains more talk than reality, in that few LOs or Realtors are equipped with the technology/automation systems to support the 24/7 demands for real-time response.
Education with Accountability
Now for the good news: the real estate industry has recently addressed customer satisfaction by initiating certification programs aimed at accountability for services rendered. One program offers a "Quality Service Certification" for real estate agents and loan originators, which rates them on their level of service. It helps consumers find and select the best professional service providers and to help professional service providers deliver their best service. The need to measure services as well as sales production, speaks to the consumer demand for "a good real estate experience," not just an "experienced top-producing agent."
QSC agents are required to earn their certification on an ongoing basis, verifying their high customer satisfaction through surveys conducted in real-time with independently validated results. Larry Romito, president and CEO of QSC, reports "consumers who work with QSC agents are 45 percent more likely to be 'very satisfied' with their service experience and 70 percent less likely to be 'dissatisfied' or 'very dissatisfied' with service." Such results signal increased repeat and referral business.
The consumer continues to drive the standards higher as we scramble to keep up with the needs and interests of our customers and clients. This clearly indicates that it is time to pay more attention to the consumer's experience during the buying or selling process with an outcome that goes beyond adding another "sale" to the annual volume of the professional Realtor or originator.
In-House Real Estate Mortgage Services
According to Conway, 85 percent of consumers who enter a real estate firm's sphere are "mortgage eligible." Yet traditional real estate agents demonstrate a clear propensity to not refer to in-house mortgage options. This figure helps shatter the excuse that LOs can't secure loans from companies that offer in-house mortgage services. In-house reps in real estate offices are not necessarily a barrier to outside mortgage companies. More often than not, the in-house LOs are too busy to service all the agents properly. Many agents surveyed prefer LOs who provide consistent communication on their transactions demonstrating their desire to build relationships through "earning" their business, not "expecting" it.
The fact is that most agents work with loan originators they know, like, and trust, as we all do with any service provider. However, many LOs fail to understand the full power of structured relationships that are made up of a select, elite group of professionals that yield consistent lateral referral business.
Real estate companies are seeking alternate revenue streams as broker profitability continues to shrink; thus the proliferation of creative business arrangements that include mortgages, title, and other services indigenous to the real estate transaction. Herein lies the opportunity for both agents to profit from a partnership that provides true expert financial counseling to Realtor's customers that should be made available by their mortgage professional through the agent, and not counseled by a real estate agent.
Co-Op Partnerships
In their book, "The One to One Future," Peppers & Rogers disclose that it is infinitely cheaper and smarter to retain old customers than it is to get new ones. This is one of the primary reasons loan originators and real estate agents should partner to support past clients and customers.
Realtors traditionally do not have consistent systems to keep a past client "connected." Originators, in most cases, have infinitely more business opportunities than a real estate agent does to serve the customer after the sale, e.g., with additional financing services. In the course of a year, many past customers may have experienced life-changing issues that require an "Annual Mortgage Fitness Check-up." This annual check-up is a powerful, value-added way to continue to stay connected.
The loan industry has several programs and systems for client relationship management, but managing the relationship is only half the battle. Building a database of current, Web-based information is the key to keeping clients and their information organized and accessible 24/7.
Choose a program that offers a "Realtor Partnership" option. Since both parties share the customer, the loan originator can bridge the gap for the real estate agent and the past customer by including them in communications that support the client after the purchase—on behalf of both professionals. Many originators and their Realtor partners have developed unique co-op programs including basic advertising (where they share the costs), virtual tours of properties, seminars, and open houses.
Loan-tracking CRM services are proving that one closed loan with consistent communication from the loan originator yields, on average, eight closed loan referrals within a 36-month period, making the loan originator a real resource for repeat business for themselves and their Realtor partners.
The Power of a Partnership
The bottom line is this—manage your database, extend your services, include your team partners—and everybody wins. We must provide real services, in real time, with exceptional expertise and execution that drives home a message of unique and authentic care for those customers who insist on working with the best.
Now is the time for today's LOs and real estate teams to embrace the trends and the many benefits of developing strategic alliances to provide a more comprehensive service model that offers the highest levels of high-tech expertise, care, concern, and professional guidance that is critical to the consumer's purchase-ability. Only such alliances will be viable in the future.