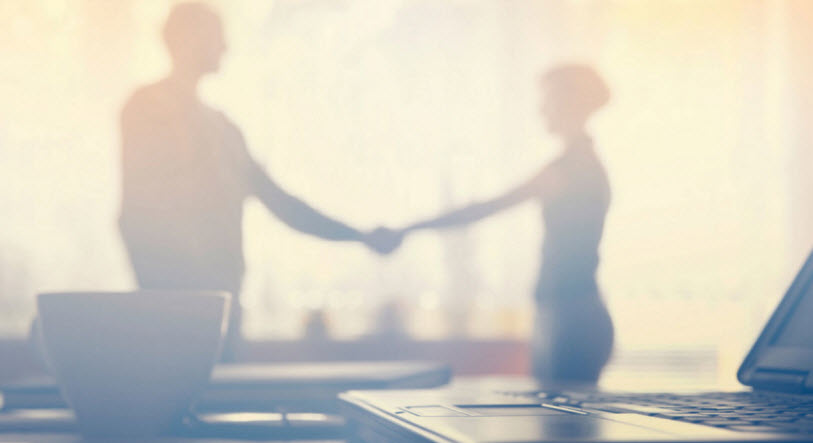 Enhancing Realtor-Originator Partnerships
Do you ever wonder why some originators seem to have no resistance to getting Realtor® business and others get shut down before even getting to the door?
Doing business this year will require fresh thinking on how best to restructure ancillary relationships, using unconventional, out-of-the-box, and distinctive strategies. The predictable, standard routines we've used to approach agents and builders needs to be kicked up a notch with more consumer-centric, and value-added services and resources that help gain and maintain Realtor® loyalty.
It is a challenge to release what we have always done, but in order to avoid competing with the masses on price, promotion, and publicity we need to focus on ways to differentiate our offerings. The question is—what will you do differently to develop relationships with real estate agents that other originators are not doing?
Invest in Relationships
Getting in the door is not as easy as it once was, considering the number of big real estate franchises that now offer in-house mortgage services. Regardless of the myriad of available services, relationships built on trust always have an edge. For most prospects, the first point of contact is the Realtor®, which offers a direct channel to business for originators. After interviewing several successful top- producers here are a few ideas that have produced outstanding results:
Forego getting stopped at the door delivering rate sheets. Innovate by identifying a select group of up-and-coming real estate agents. Send them a letter asking if they have interest in partnering with you to expand and support their customer and client activities. A short questionnaire should be included in the letter asking questions like:
I am seeking a select group of high quality real estate agents to refer listing and selling leads. Would you be interested in servicing these leads?
Would you be interested in my support to help you get prospective listing clients to sign with you to market their home?
Would you be interested in our working together on client retention after the sale to help retain your clients for life?
There isn't a Realtor® on the planet who would turn down buyer or seller referrals, let alone a good cross-servicing platform or a turnkey follow-up system after the sale. By "qualifying" the agent and asking for a commitment, getting in the door becomes irrelevant, and provides a solid structure to reciprocate and service mutually beneficial ongoing referrals.
Help with Listing Appointments
Creating a differentiation in service for real estate agents often begins with a listing appointment. A savvy originator can support the agent during the listing process with a letter or a phone call to the prospective seller introducing themselves as a member of the Realtor® team.
The originator should explain how they work with agents during the marketing process by pre-qualifying prospective buyers, and their involvement with other service offerings, like open house support and referrals, thus building the value of the team.
This strong partnership message creates a new level of value and adds support to the selection of the Realtor® partner, especially when the seller may be interviewing other agents. The originator is introduced early enough into the relationship to secure mortgage business, and the team effort may be the edge needed to win the listing that results in a successful sale.
Sending Reports in a New Way
Originators have traditionally sent daily reports to their clients and real estate agents. The dissemination of these reports has been expanded through technology applications. For example, Implementing Web marketing services that offer cross-servicing options can deliver reports or offer pre-qualification services that capture and "connect" the early Internet prospect until they are ready to advance the relationship. These "stealth" systems gently brand the agent or their originator, using automated "drip systems" via reports and e-mails that include home financing information, services for first-time buyers, builder investor services, or other reports. According to two West Coast top producers, the system is working quite well, providing a 47 percent conversion rate of prospects to clients using automated response systems.
Provide Unique Educational Offerings
One innovative originator provides an "invitation only" quarterly networking lunch for his partnering real estate agents. The luncheon offers networking opportunities with community businesspeople interested in cross-servicing opportunities, and also includes a short educational presentation on ways to grow business. Once word got around, other agents were aggressive about wanting to be included in the next golden networking event and to be part of the partnership team.
Think unique. Begin investing in new activities that pay off with impressive results.
By Terri Murphy